Pick-ups, Shipping & Returns
We are temporally closed to in-person shopping.
Online Order Pick-ups
Online Order Pick-up Hours: Thursdays and Saturdays, from 12 pm to 5 pm
* Place your order by 4 pm on Wednesdays for pick up on Thursdays, and by 4 pm on Fridays, for pick up on Saturdays.
* Orders must be processed in advance, and can not be fulfilled on-the-spot.
Pick-up location address @ Ecology Center Store: 2530 San Pablo Avenue Berkeley, CA 94702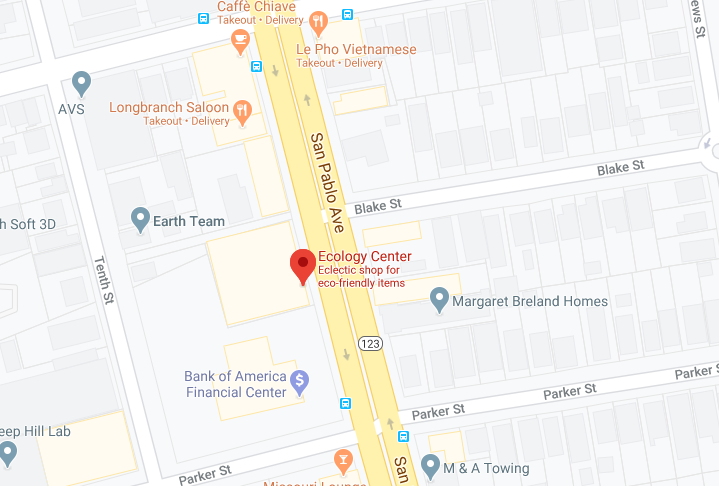 Shipping
Currently, we are unable to ship orders, and all orders need to be picked up at the Ecology Center Store.
Returns
Additionally, our return policy has been temporarily updated, and returns will not be accepted. All sales are final.