Store Contact, Hours & Guidelines
We have reopened for in-person shopping!
Online Order Pick-up Hours:
Wednesdays and Fridays: 11 am to 5 pm
Saturdays: 10 am to 4 pm
* Place your order by 4 pm on Tuesdays and Thursdays for pick up on Wednesdays and Fridays, and by 4 pm on Fridays, for pick up on Saturdays.
Additionally, our return policy has been temporarily updated, and returns will not be accepted. All sales are final.
Phone: (510) 548-3402
Email: [email protected]
Address: 2530 San Pablo Avenue Berkeley, CA 94702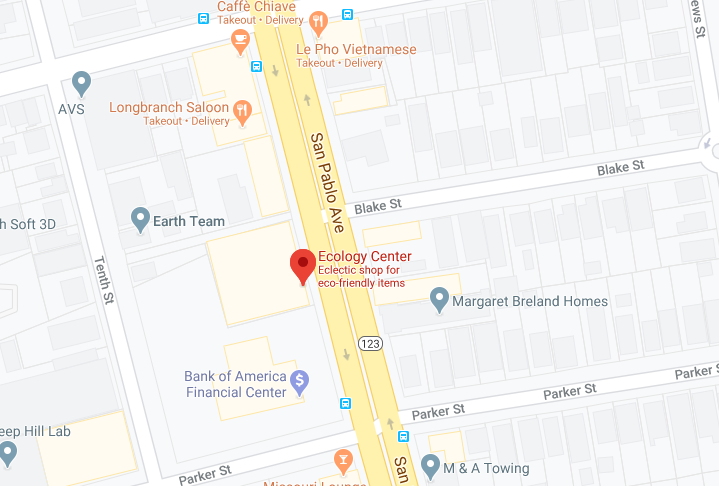 Do your part to help limit the spread of coronavirus by following these guidelines when picking up orders:
Wash hands thoroughly before and after pickup.
Wear face covering throughout the entire pickup process.
Practice social distancing, maintaining a minimum six-foot distance from other customers when entering or exiting the building.
Utilize markings on the outside walkway to maintain distance in case a line needs to form.
Avoid pickup if you are sick or at high-risk (elderly and people with underlying health conditions).
Do not shake hands or engage in any unnecessary physical contact during pickup.